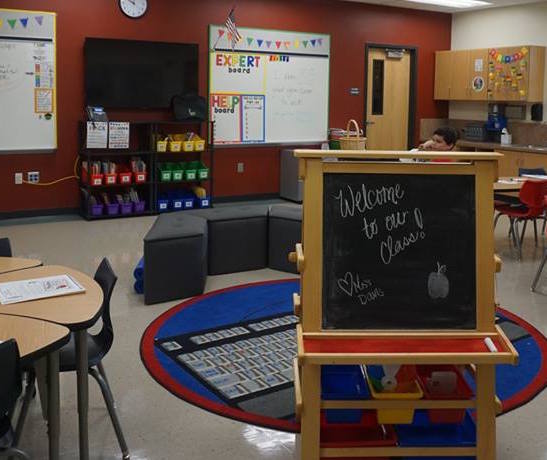 Join us for Open House on August 24th!
Click HERE for more information!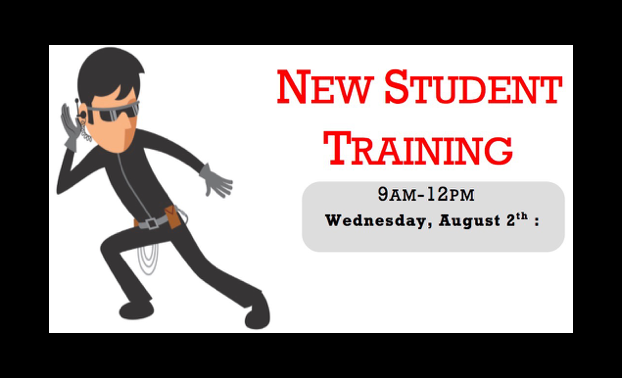 RSVP – 813-794-1500

Must

RSVP by July 27th to attend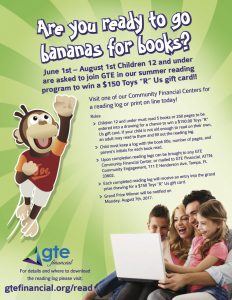 GTE has a reading contest going on where if students read at least 5 books or 200 pages, they can get entered in to win a $150 Toys R Us gift card! If your child is too young to read all that themselves, you can also count the books you read to them! All you have to do is fill out the reading log attached on the Sanders Memorial Elementary PTA page (http://smes.pasco.k12.fl.us/?page_id=986) (link below), fill it out, and email or mail it back to Jessica Sadler from GTE. Also, any child under 12 is eligible so feel free to include sibling, relatives, and neighbors.
Send your GTE Bananas for Books Reading Challenge list to:
Email :jessica.sadler@gtefinancial.org
Mail: GTE Financial New Tampa Community Financial Center, 20761 Center Oak Dr | Tampa, FL 33647 attn: Jessica Sadler